South Tangerang, April 30, 2019 - PT BFI Finance Indonesia Tbk (BFI Finance) spread spirit and consistency of living a healthy life through a series of activities in celebration of its 37th birthday. The activities involved employees and included blood donor (11/4), medical check-up and injection of influenza vaccines (25/4), as well as BFI Talk with Dr. Yantony Wijaya (30/4), all of which were initiated by Corporate Social Responsibility (CSR) Team at BFI Tower, South Tangerang.
Healthy living is not about something expensive and difficult, but something that concerns with being balanced. According to Dr. Yantony Wijaya from Awal Bros Hospital Tangerang, healthy living pays attention to four aspects; diet, rest patterns, exercise patterns, and mindset; all wrapped up with awareness to regularly check health conditions (medical check-up) at least once a year.
Our body will become more active because nutrients and oxygen in the body's tissues help internal organs to work optimally. Healthy living also improves our mood and makes us more relaxed and able to manage stress well, thus we become more productive. As we direct our mind and attitude to be more positive, the universe will conspire to help us in seizing our dream in the future. Let's invest from now on!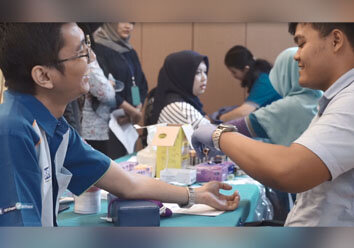 Routine medical check-up gives motivation to live a healthier life
Influenza vaccine as one of the efforts to maintain health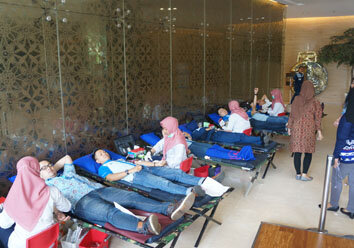 BFI Finance together with Indonesian Red Cross of Tangerang Regency
successfully collected 116 blood bag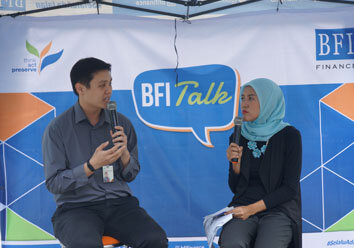 BFI Talk with new concept and location at canteen courtyard at BFI Tower