Surabaya, January 27, 2019 – How far have you prepared for BFI RUN 2019? Do not worry! April will be coming soon, but you still have time to make the strategy and achieve your race goal. And today, Road to BFI RUN 2019 meets Surabaya people with the run clinic agenda themed "Build Your Running Performance" (27/1).
Morning fresh air fills the Ropang Plus Plus (RPP) G-Walk Surabaya as the starting line for participants. Sutadi (Business Director of BFI Finance), Sally Tanudjaja (BFI RUN 2019 Ambassador), dan Andri Yanto (Coach & Running Enthusiast) were all together running with Surabaya runners to finish 5K route, circling the Citraland Lake and turn to the start line. Tan Eng Han (Regional Manager of BFI Finance East Java 1 Region) joined the session with Medy Mirdianata (Area Manager of BFI Finance Surabaya area), Bambang Sugianto (Area Manager of BFI Finance Sidoarjo area), and also BFI Runners of Surabaya.
The running session then followed by sharing session on how to upgrade their running performance from Andri and Sally. Andri suggests that the running activity should be a fun and not a burden. The race target will be accomplished if you do regular and proper exercise. Prove it and do not miss the next Road to BFI Run 2019 journey for other tips!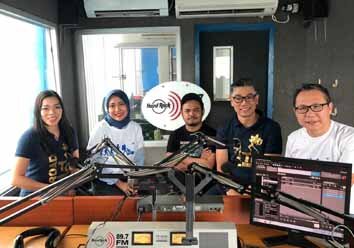 Radio talk show of BFI RUN 2019 and BFI Leisure promotions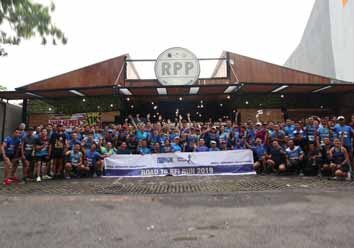 Happy faces of Road to BFI RUN 2019 participants
5K morning run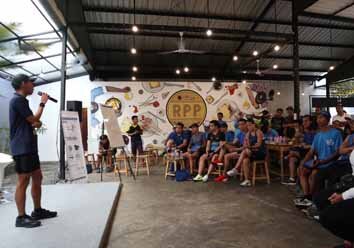 The participants are enthusiastically following the run clinic session