Yogyakarta, July 30, 2019 - PT BFI Finance Tbk (BFI Finance) held talk show and software project development competition through "BFI Geekcreathon 2019" that raised the theme of "Big Data & AI in Financial Services Business" (30/7) at AMIKOM University, Yogyakarta.
"BFI Geekcreathon 2019" aims to create superior generation by improving high-quality young generation in the country, especially in the information technology (IT) field. BFI Finance aspires to provide opportunities for outstanding students to create new innovations that can successfully compete in the global market.
The "BFI Geekcreathon 2019" activity is also in line with the company's strategy to go digital, in which the company has invested a considerable amount of fund to improve infrastructure in the technology sector.
This event offered a total prize of Rp15 million for winners from three working groups consisting of a maximum of 5 members for each. In addition to prizes for the winners, BFI Finance also opened job opportunities for 10 potential candidates from the participants. Going forward, these ten prospective employees can work outside the office or remotely in one of the co-working space facilities in Yogyakarta, or BSD, Tangerang Selatan.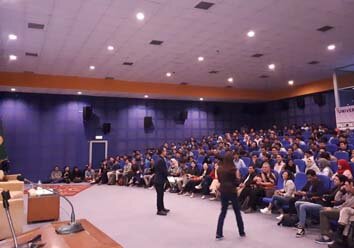 Interactive talk show about big data and artificial intelligence that support the Company's activities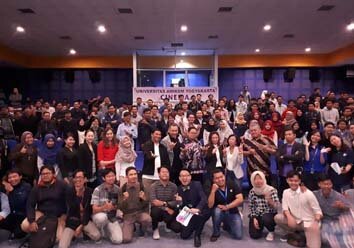 The first BFI Geekcreathon 2019 was held in Yogya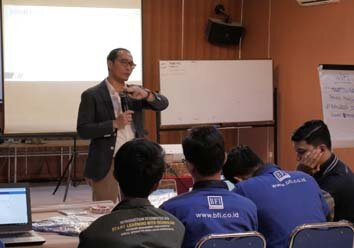 Briefing session on competition day
The participants exert their best ability to complete the project