South Tangerang, June 16, 2019 - BFI RUN 2019 was successfully held on April 7 and ten participants had been selected as the result to join Gold Coast Marathon 2019 in Australia, for which preparation and practices had been made far before. PT BFI Finance Indonesia Tbk (BFI Finance) as the organizer will send them to the event on July 4.
The ten lucky runners that earned the Gold Coast Marathon Challenge Package (GCMC) were Tjhang Jam Fung (Jakarta), Ali Andrian (Tangerang), Gunadi Santoso (Surabaya), Minarni Meme (Tangerang), Andi Sugiyanto (Tangsel), Sandra Aprillia (Bogor), Muhammad Misan (Depok), Bernard Nugroho (Tangsel), Polniwati Salim (Jakarta), and MK Sutrisno (Bandung).
BFI RUN is an annual race held since 2016. From year to year, the public's interest has continued to increase since the first time it was launched. At BFI RUN 2019 themed "Energi Potensiku (Energy of My Potential)", 6,000 runners had shown their enthusiasm and shared positive energy since four in the morning at AEON Mall BSD City, South Tangerang. Even the ticket slot was sold out in less than a month right after the ticket sales were opened. More spectacularly, BFI RUN 2019 had given prizes worth IDR400 million in total, both for podium winners and Half Marathon (HM) participants that successfully obtained the GCMC Package. Those who are going to depart for the Gold Coast Marathon 2019 have proven to have exerted their best ability to complete the race in less than 2 hours 30 minutes by gun time.
Prepare for the next BFI RUN surprise. Keep healthy from BFI RUN!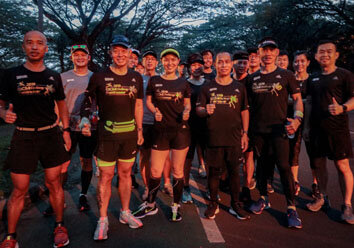 GCMC winners run a 30K run for practice with the running community
in Alam Sutera area, Tangerang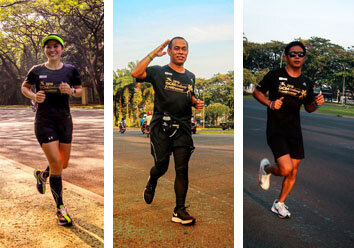 Focused and disciplined to practice for the best result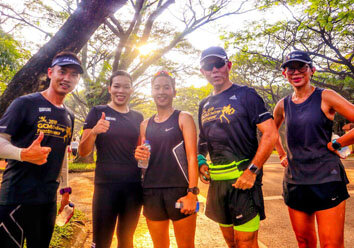 Quick recharge at the water station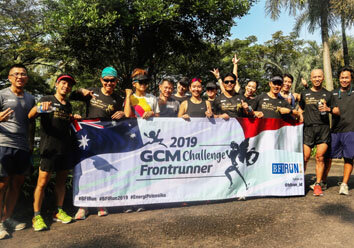 The lucky participants of BFI RUN HM 2019 are ready to conquer
the Gold Coast Marathon 2019