Have you ever been in a situation where you needed some emergency funds? One of the alternatives that can be taken in this situation is to apply for a personal loan from a trusted financial institution. In applying for a loan, the credit score affects how likely you are to qualify for loans. This is because a credit score reflects on how likely it is they'll be repaid on time if they grant you a credit card or loan. Borrowers will be subjected to BI Checking or credit history checks that determine their eligibility to pay the loan on time.
A low score can make it harder to borrow loans or mortgages. Or even worse, getting your applications rejected.
Here are the steps on how to improve your credit score, for your loan application to be approved without a hitch.
What is BI Checking?
BI Checking, also known as Individual Debtor Information (IDI), is a system that contains a customer's credit history whose information is exchanged amongst financial institutions, both banks and non-banks. The information includes the identity of the prospective borrower, owner and management, facilities and features of funds received, guarantees, guarantor, and collectibility.
The information is then stored and processed in the Debtor Information System (SID). The processed SID will be given when someone submits a BI Checking application. With this information, the financial institution will check whether you are considered capable and qualify to apply for a loan.
In the BI Checking process, prospective borrowers will be assessed through a credit score in the range of 1 to 5. If you get a score of 3-4-5, then your loan application will be rejected by the financial institution because it means you have bad credit, doubtful credit or bad credit, and has entered the BI Checking black list. To check your credit score, you can access the official website of Bank Indonesia and fill out an online form.
How Can I Improve My Credit Score?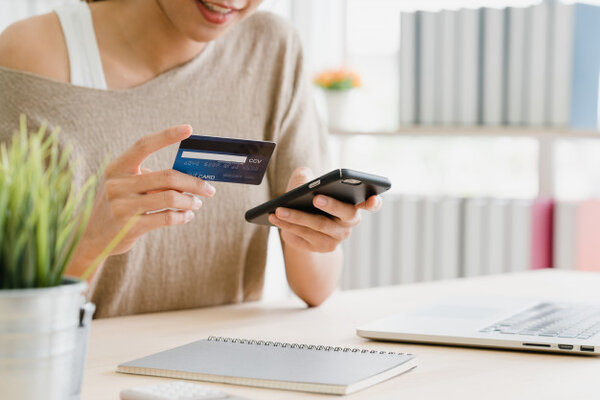 If you have been listed to the BI Checking black list, don't worry. You still have the chance to improve your credit score. Here are some steps that you can do:
Pay Your Bills On Time
Paying your bills overdue is the major factor that can affect your credit score.
To prevent this incident, pay off your loan immediately before applying for another loan. In addition, try to pay your loan before the due date every month. Paying your bills on time reflects your reliability of paying your bills, and usually considered as a good predictor of future performance.
Maintain A Healthy Debt Ratio
Ideally, a healthy debt-to-income ratio should be no more 30% of your monthly income. Try to keep your debt ratio in the ideal zone, including using your credit cards wisely. This reflects your ability to pay off your bills and prevent bad credit scores.
Keep Your Payment Proofs
If you have paid your bills on time, make sure to save the proof of the transaction. Showing and keeping good credit transactions can increase your credit score. Moreover, this is also important to avoid incorrect information on your credit reports that could drag your scores down.
Maintain Your Credit Behaviors
Credit scores cannot be rebuilt instantly. It takes good habits in maintaining the credit score. Always pay your bills on time, not applying too much new credit, and use your credit cards wisely. Additionally, you also have to monitor your credit score regularly every few months, to find out what other actions are needed to improve your credit score.
Applying for a personal loan for your financial needs is a great solution. However, make sure to apply for credit accounts as needed. Do focus on those tips to improve your credit scores.