SOUTH TANGERANG, JUNE 17, 2021 – Committed to continuously improving the level of public understanding of the financial sector, PT BFI Finance Indonesia Tbk (BFI Finance) held financial literacy activities again for hundreds of business actors as the participants. The event entitling "Utilizing Technology Smartly as a Financial Solution Today" was broadcast through Zoom platform (17/6).
As a company envisioned to become a trusted financial solution partner and contribute to improving people's living standards, BFI Finance expects that this webinar is able to boost financial literacy rate. "This is done so that business actors can make more appropriate financial decisions for family and business financial planning in order to increase productivity and achieve financial welfare," said Sutadi, Business Director of BFI Finance.
Also present at the event was the CEO of Pinjam Modal, financial technology (fintech) peer-to-peer (P2P) lending, Herman Handoko. Herman explained a variety of financial service products through fintech. The widespread P2P lending practice in today's society happens because of the ease of the process and procedure it offers. However, the public must know which P2P lending is legal and illegal, what the benefits and advantages of being its customers are, and what impacts that accompany it.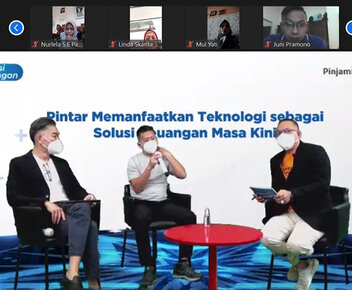 Sutadi, Business Director of BFI Finance (left) with Herman Handoko, CEO of Pinjam Modal (center)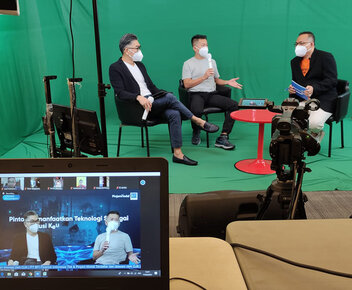 Webinar is broadcast live from BFI Tower