Jakarta, April 23, 2021 - Concrete contribution of PT BFI Finance Indonesia Tbk (BFI Finance) in supporting smooth teaching and learning activities during the pandemic can be seen in, among others, the Smart Area. Together with the Alumni Association of the Faculty of Engineering, University of Indonesia (ILUNI FTUI) and the Warakas Youth Organization, BFI Finance inaugurates a Smart Area located in Sub-district of Warakas, Tanjung Priok, Jakarta.
What is Smart Area? Smart Area is a collaborative program between BFI Finance, ILUNI FTUI, and Warakas Youth Organization to provide wireless internet network or more commonly known as wifi. This free facility is intended for three neighborhoods/ rukun warga (RW) that house around 200 residents in the sub-district. The existence of this wifi is expected to support students to attend online classes without difficulty.
The inauguration is attended by CSR Unit Head of BFI Finance, Nindita Putri, Head of Warakas Sub-district, Makrus Darojat, Chairman of ILUNI FTUI, Cindar Hari Prabowo, and Head of the Warakas Youth Organization, Sunardi.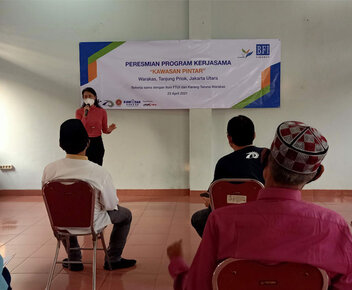 Inauguration of the Smart Area for three RWs in Warakas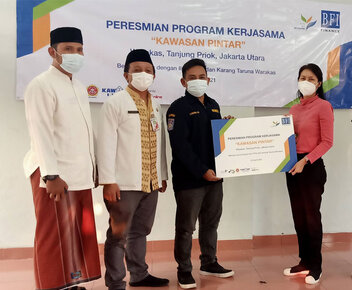 BFI Finance facilitates wireless internet network for online learning