Bandar Lampung, January 19, 2019 – Eight BFI Finance customers have been announced as the winners of UBER Milyaran 2018 in the final stage of the national draw in Bandar Lampung, on last January 19. The drawing event is the finale of UBER Milyaran 2018 series. During last year, the drawings of UBER Milyaran 2018 were successfully held in fourteen cities; including Bandar Lampung; which was honoured to be the last city to wrap the festivity series. BFI Finance draws more than 310,000 coupons, and names of the lucky winners were witnessed and legalized by the Social Service of Lampung Province, the Notary, and the local Police Department representative.
The event theme of "BFI Jak Ulun Lampung" presents various activities and entertainment, started from Zumba, creative competitions such as fashion show, photo-posing, coloring for kids, and also special performances from Hit-Pro Band, Joshua Nababan from La Academia Junior Indonesia 2, and Inka Marindra Mamamia.
UBER Milyaran 2018 has been held successfully due to the support and trust from our loyal customers, business partners, stakeholders, and public in general. Do not miss our upcoming special programs with more benefits!
Here is the list of the winners:
Bandar Lampung:
Prize

Prize

Branch

New Honda CRV 7 Seater

Yuli Setiawan

Jambi

Mitsubishi Xpander

Juanda

Cirebon

Motor Yamaha NMAX

Horas Bangun Persada

Corporate 2A

Logam Mulia 10 gram

Rinna Indarwati

Kupang

Ni Putu Roni Purnayanti

Denpasar 3

PT Rajawali Inti

Surabaya

Amir Suluong

Luwuk

Dina Efteria

Pekanbaru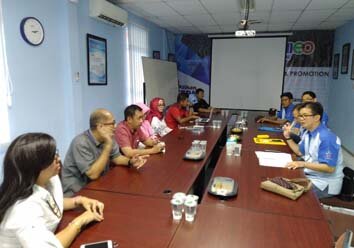 BFI Finance meets the editorial team of Tribun Lampung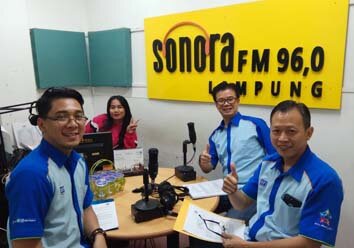 Fun talk show at Sonora FM Radio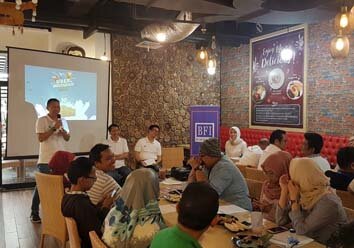 Press conference and laptop sealing prior to the drawing session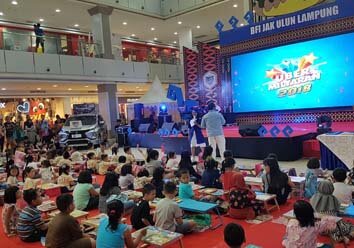 The excitement of the competition participants are shown
since the beginning of the event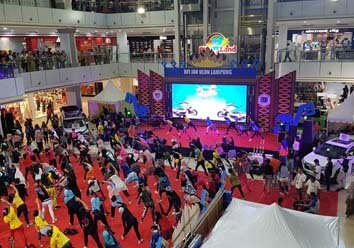 The Zumba exercise is catching the audience attention at the mall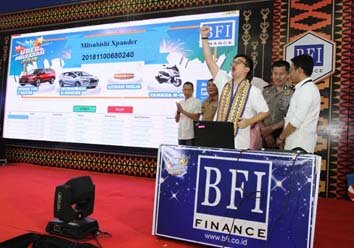 The drawing results in the evening session bring out eight winners'
names coming from BFI Finance customers nationwide