Jakarta, April 30, 2019 – As a company that keeps growing and developing for 37 years, PT BFI Finance Indonesia Tbk (BFI Finance) confirms its existence even more in the financing service sector through various awards, one of which is the Indonesia Financial Top Leader Award 2019. Warta Ekonomi entitled BFI Finance as the awardee for the category of "Car Financing" at the award night in Jakarta (30/4), which was received by Sutadi, Business Director of BFI Finance.
This award is based on five assessment criteria. They are how the company develops human resources and establishes good communication with stakeholders, innovation, business strategies, the company's financial performance, and corporate social contribution. The criteria are acquired by Warta Ekonomi based on desk research and media monitoring methods.
This award proves that BFI Finance is always able to face challenges and rapidly adapting to various changes. The trust of consumers, stakeholders, and business partners is the basis that generates the enthusiasm of BFI Finance to be continuously innovative and consistent in providing the best service to the public.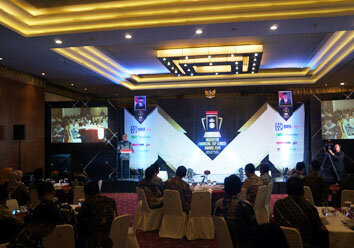 BFI Finance received the award for the category of "Car Financing"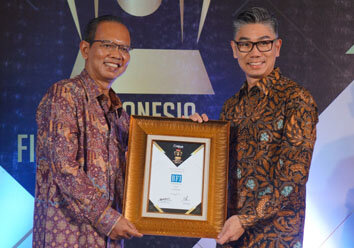 (right-left) Sutadi (Business Director of BFI Finance) with
Muhamad Ihsan (CEO & Chief Editor of Warta Ekonomi)