Tangerang Selatan, August 22, 2019 - In celebration of the 74th Anniversary of the Republic of Indonesia, BFI Finance held Blood Donation in collaboration with the Indonesian Red Cross (PMI) of Tangerang Regency, Banten (22/9). This was the second blood donor held in 2019 which was able to collect 134 blood bags from the donors.
Quoted from PMI's website of pmi.or.id, anyone can donate their blood on the following conditions:
Aged 17-60 years (those of aged 17 years are entitled to become donors with written parental consent)
Minimum weight of 45 kg
Body temperature of 36.6 - 37.5 degrees Celsius
Normal blood pressure, systolic value of 110-160 mmHg, diastolic value of 70-100 mmHg
Normal resting heart rate of around 50-100 beats/minute
Hemoglobin for women is at least 12 grams and around 12.5 grams for men.
Maximum donation frequency is 5 times per year with interval period of at least 3 months
Prospective donors can take and sign the registration form before undergoing preliminary check-up, such as weight, HB, blood type, followed by doctor's examination
BFI Finance routinely organizes blood donation at least three times a year. After April and August, you can participate again in December to donate blood. #SelaluAdaJalan (there are always the way) to care about health and humanity with BFI Finance.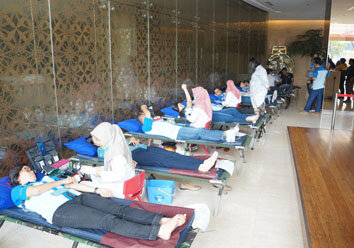 Every blood donor action in the BFI Tower lobby is welcomed with great enthusiasm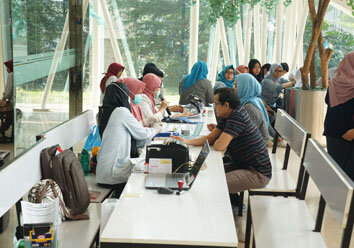 Blood test before donation