Who would have thought that a home-based business or snack franchise would be one of the most promising business opportunities? This is reinforced by a survey that Indonesians tend to prefer snacks over heavy meals. The reason is that they don't have time to eat heavy food. In addition, snacks become foods that are easy to consume on the sidelines of activities. Snacking has also become one of the cultures of modern life, especially when gathering, working, or watching movies.
One of the snacks that can be used as a business opportunity is the crispy tofu business. Tofu is a food that can be called comfort food for most people in all walks of life. This business is quite profitable considering that the raw materials are quite easy to find at low prices. This time, BFI Finance will discuss the crispy tofu business, starting from opportunities, recipes, and estimated capital and benefits that can be obtained.
Crispy Tofu Business Opportunity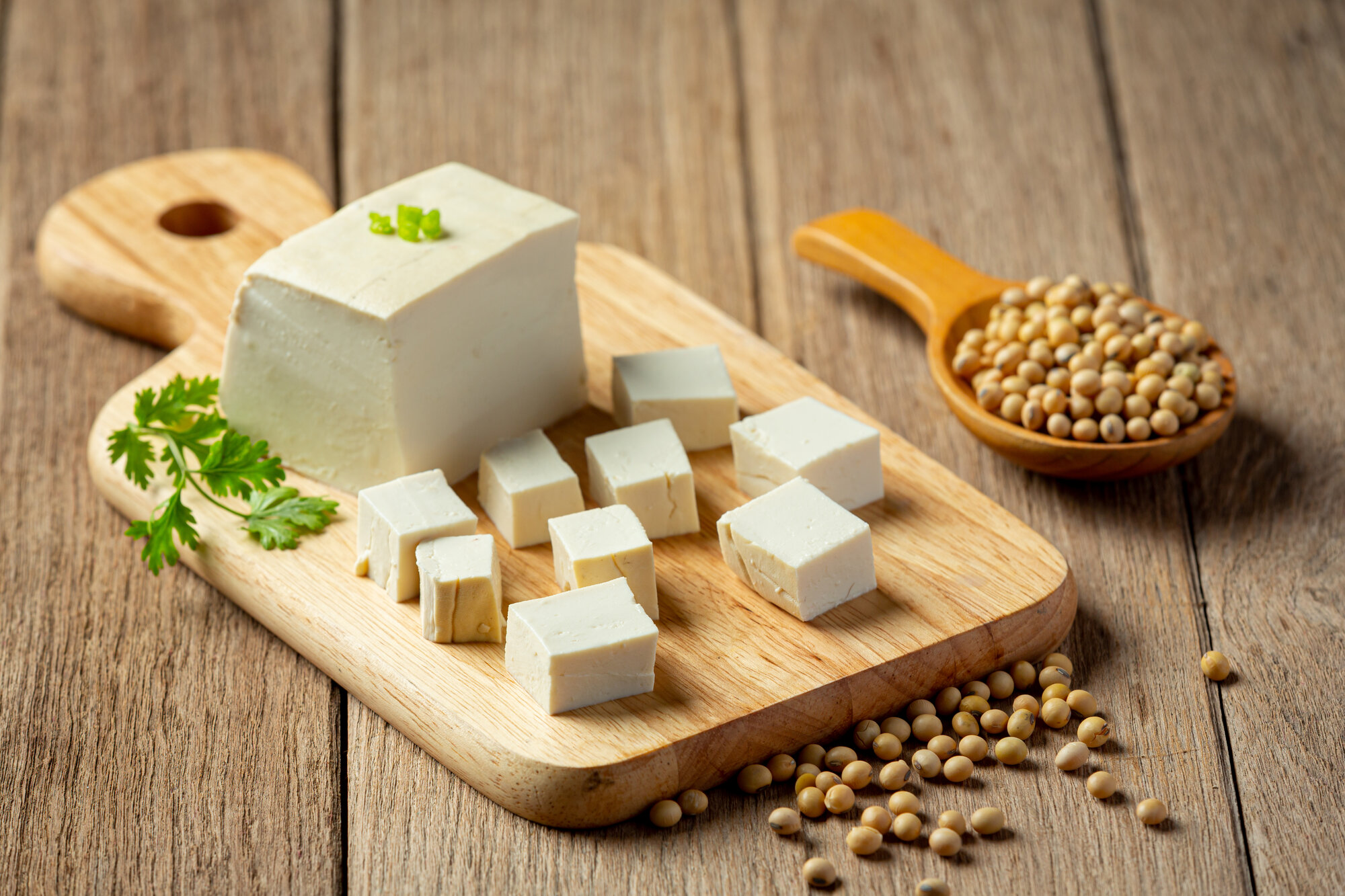 As explained above, the crispy tofu business is a type of home-based business or MSME with a broad target market. Not only as a snack, crispy tofu can also be used as a complementary food for side dishes. Crispy tofu also tends to enlarge when fried, which can attract consumer buying interest. For those of you who are interested in opening a Krispy tofu business, see the following Krispy tofu recipe.
Crispy Tofu Recipe
Here is a recipe for making crispy tofu that you can imitate if you intend to run a crispy tofu business.
Materials that need to be prepared
Before entering the manufacturing stage, to start a crispy tofu business, here are some ingredients that need to be prepared.
White tofu
Flour
Cornstarch
Garlic Powder
Salt
Pepper powder
Flavoring
Water
Baking powder
Oil
For cooking utensils, you only need to prepare a frying pan, a spatula, and an oil filter. If you already have it at home, you don't need to spend capital equipment as an initial investment. However, if you intend to open a crispy tofu business in several places, you should use a cart to sell crispy tofu.
Ways of making
If the necessary materials and tools are ready, you can start making crispy tofu in the following way.
Cut the tofu into several pieces. Can be 6-10 parts depending on the size of the tofu you want to sell
Give a pinch of salt and stir evenly on the tofu that has been cut, this aims to give the tofu a taste
Make a tofu solution by mixing flour, cornstarch, onion powder, pepper, stock, salt, and water in the same bowl. Then stir until evenly distributed.
Heat the oil then fry the tofu until it forms a layer of skin.
After forming a layer, pour the flour solution into the oil until it forms clumps that stick to the outer layer of the tofu.
Repeat the steps for watering the tofu until it looks crispy.
Fry tofu until brown and drain.
Be sure to pay close attention to the tofu when frying so that the flour layer doesn't burn. In addition, use enough oil for the deep fry frying technique so that the tofu is crispier. As a complement, you can add green cayenne pepper or spices with different flavors such as cheese, barbecue, balado, onions, and so on. You can also innovate by providing a type of liquid sauce or chili sauce as a compliment.
Krispy Tofu Business Analysis
After knowing the recipe for making crispy tofu, which is fairly easy, BFI Finance will provide you with estimated detailed investment capital in the form of equipment and operational capital in the form of materials needed for a crispy tofu business.
Crispy Tofu Business Investment Capital
| | | |
| --- | --- | --- |
| Materials | QTY | Total Price |
| Pan | 1 pcs | Rp 50.000 |
| Spatula | 1 pcs | |
| Oil Filter | 1 pcs | Rp 20.000 |
| Stove | 1 pcs | Rp 150.000 |
| Cart | 1 pcs | Rp 1.000.000 |
| Total Capital | | Rp 1.220.000 |

Modal Operasional Usaha Tahu Krispy
| | | |
| --- | --- | --- |
| Materials | QTY | Total Price |
| Paper Bag Custom | 300 pcs | Rp 75.000 |
| White Tofu | 50 kit (@Rp 6.000/kotak) | Rp 300.000 |
| Baking Powder | 1 pcs | Rp 7.000 |
| Seasonings (Penyedap Rasa, Bawang Putih Bubuk, Lada.Merica, Garam) | | Rp 20.000 |
| Wheat Flour | | Rp 150.000 |
| Corn Flour | | Rp 100.000 |
| Oil | 3 pcs (@Rp 24.000/2L) | Rp 72.000 |
| Total Capital | | Rp 724.000 |
From the above calculations, it can be concluded that the total capital required is around Rp. 1,944,000.
If 1 box of tofu is only cut into 6 parts, you can get 300 pieces of tofu in fairly large sizes. If in a day you are able to sell 300 pieces of crispy tofu with a unit selling price of Rp. 3,000, then the turnover obtained is as follows.
Revenue = Selling Price x Number of Tofu Sold
IDR 3,000 x 300 pieces = IDR 900,000.
That way, you can get the following advantages.
Profit = Income - Operating Capital
IDR 900,000-IDR 724,000 = IDR 176,000 / day or around IDR 5,280,000
*Note: estimate if you want to sell tofu at a low price and already have the equipment to make crispy tofu.

The more the number of tofu sold, the greater the profit obtained because the operational capital in the form of complementary materials can be used several times. You can also start a crispy tofu business by means of a crispy tofu franchise with a capital of IDR 18.5 million. The estimated profit reaches IDR 800 thousand to IDR 1.8 million every day. All choices depend on you, you can choose an independent business by opening a home-based crispy tofu business or joining a franchise.
That's information about the analysis of the crispy tofu business from BFI Finance. Starting a business is not easy, but that doesn't mean it can't be done. Business results can also be sweet if carried out with full intention and dedication. You can start this crispy tofu business with a capital of IDR 1-20 million.
If you need additional capital, you can apply for a loan guaranteed by BPKB Vehicles at BFI Finance.
For collateral with BPKB for motorcycles, you can get a loan without a survey with the following conditions:
The guaranteed motorbike is a privately owned motorbike with BPKB in the name of the spouse or own name
The maximum vehicle age is 10 years and is only valid for Japanese brands
Taxes and mandatory STNK are still active and in their own name
Status of residence at home or family
This does not apply to the online motorcycle taxi profession
Does not apply to types of businesses or professions that violate the law

As for the application for a car BPKB guarantees the loan with an express process with a maximum disbursement of Rp. 150 million, the following are the conditions.
Residential status in the name of yourself, spouse, or parents
Car BPKB in the name of yourself or a partner
The maximum vehicle age is 10 years for pick-up vehicles and a maximum of 15 years for passenger vehicles (sedans, jeeps, and minibusses)
No state-owned vehicles or used taxi vehicles are allowed
STNK and mandatory taxes in their own name and still active

Application for BPKB Motor Guarantee Loans
Application for a Car BPKB Guarantee Loan
Hope this article was useful!