Region 3 of Sumatra, which covers Jambi, Palembang and Lampung areas, works hand in hand to support the Government's program to educate the nation's children by providing facilities for the implementation of online (or long distance) schools. This aid is directed to schools with minimum facilities.
In fact, such assistance is not only about supporting school infrastructure, but is also given as a comprehensive program for underprivileged students. BFI Finance distributed four laptops to SMP Pramula & SMP Bakti Ibu 2 Palembang (11/11), as well as two laptops for SMAN 3 Jambi City (28/11). The company also provides healthcare supplies in the form of masks and face shields for teachers and students. In addition, 14 mobile phones equipped with the internet quota were provided for SMPN 33 Bandar Lampung (4/12).
Through this donation, BFI Finance expects to see brighter future of Indonesian students going forward. The company believes that education will open up bigger opportunities to achieve better lives. #SelaluAdaJalan (There is always a way) to reach a brighter future.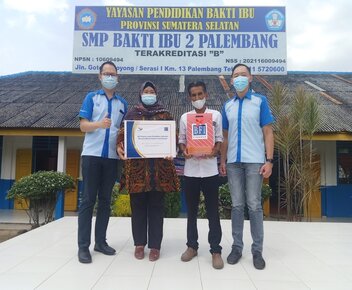 SMP Bakti Ibu 2 Palembang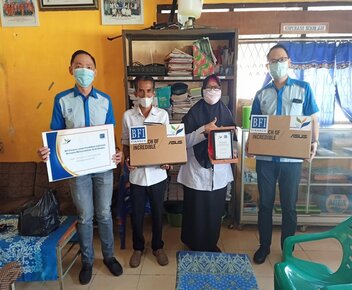 SMP Pramula Palembang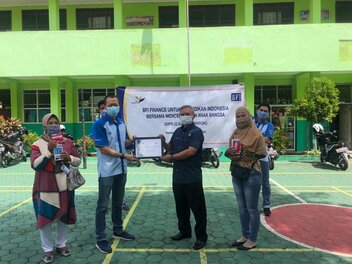 SMPN 33 Bandar Lampung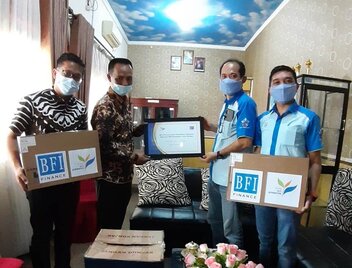 SMAN 3 Jambi