Jakarta, January 25, 2019 – In the first month of 2019, PT BFI Finance Indonesia Tbk (BFI Finance) has successfully marked its first achievement for being acknowledged as the "1st Millennial's Choice in Vehicle Financing Product Category" in "Indonesia Millennial's Top Brand Award 2019" by Warta Ekonomi. Rudy Eddywidjaja, Consumer Business Head of BFI Finance, receives the award from Muhamad Ihsan, CEO & Chief Editor of Warta Ekonomi, accompanied by Bram S. Putro, Chief Operation Officer of Warta Ekonomi, located in Jakarta (25/1).
Based on Warta Ekonomi's research that is collected through online survey, BFI Finance wins the vehicle financing product category. the survey was done collecting 15,000 national respondents in social media through a panel book mobile app. BFI Finance is recognized as a brand that widely known to respondents, the most chosen by Indonesian millennials, and gaining high score for brand loyalty and recommendation.
As a multifinance company with experience of more than 30 years, this award is dedicated to all the Company's loyal customers across the island. The continuous support and trust from business partners and stakeholders are taking part of this great achievement. Thank you for having us in your heart from time to time.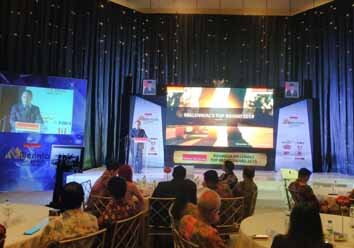 Seminar session
(right-to-left) Muhamad Ihsan and Bram S. Putro are giving the
award to Ruddy Eddywidjaja Consumer Business Head of BFI Finance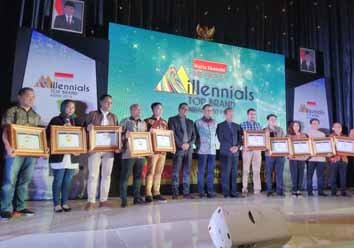 The award winners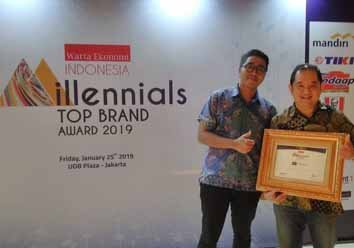 (right-to-left) Rudy Eddywidjaja is taking picture with
Kunto Baskoro (Digital Marketing Unit Head) after the ceremony