Jakarta, June 14, 2019 - PT BFI Finance Indonesia Tbk (BFI Finance) once again achieved "HR Asia Best Companies to Work for in Asia" award. In this year's event, BFI Finance was awarded "The Best Workplace" title for the third time since 2017. "HR Asia Best Companies to Work for in Asia 2019" award was held by HR Asia - Business Media International (BMI), a Malaysia-based publication media agency for HR Professional. Kusmayanto Kadiman, President Commissioner of BFI Finance, was the representative from the Company to receive the award at JW Marriott Hotel, Jakarta (14/6).
The assessment process was carried out comprehensively, including employee survey and presentation by each nominee about company practices. This time, there were 280 companies participating in the award judging process, and BFI Finance was listed as one of 34 companies in Indonesia that won the award. This Asia Pacific level award reinforces BFI Finance's reputation as a financing company that continuously innovates, orients to productivity, and creates good corporate culture through continued efforts in maintaining and improving social, environmental, and economic aspects in a balanced manner.
This accomplishment is not our last achievement, but a catalyst to keep up the spirit of every BFI Finance employee to continuously improve their knowledge, skills, and more positive attitude. Keep moving, BFI Finance!
Remarks from Dato 'William Ng from Business Media International (BMI)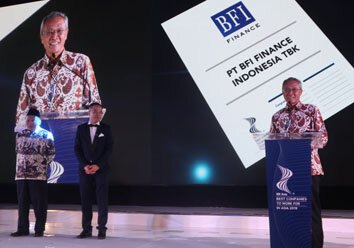 Kusmayanto Kadiman (President Commissioner of BFI Finance)delivered his short speech after receiving the trophy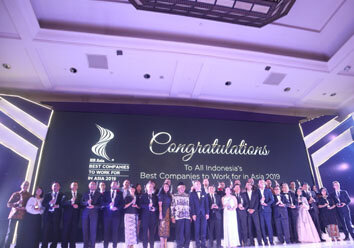 Taking pictures with winners from various industries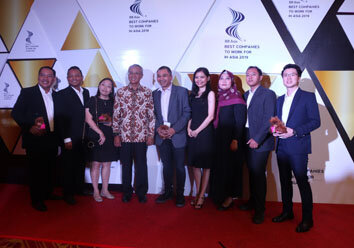 (fourth & fifth from the left) Kusmayanto Kadiman andAriyo Putro (Human Capital Head of BFI Finance) with the Human Capital Team